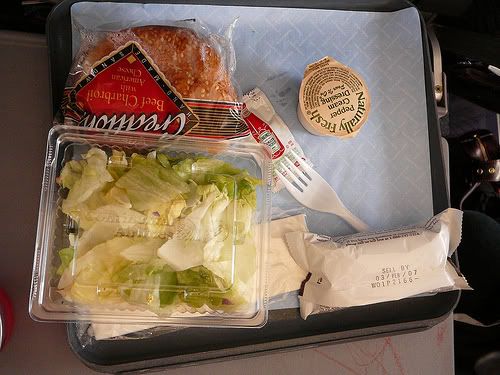 Hamburger in a bag and overdue Milanos, courtesy of Continental Airlines.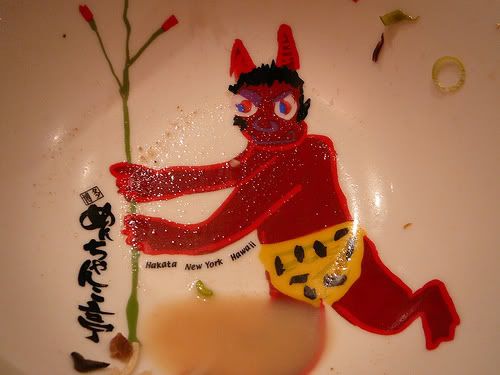 1st meal in NY at Menchanko Tei. The hakata ramen was so delicious that I forgot to take a picture before I devoured the whole bowl!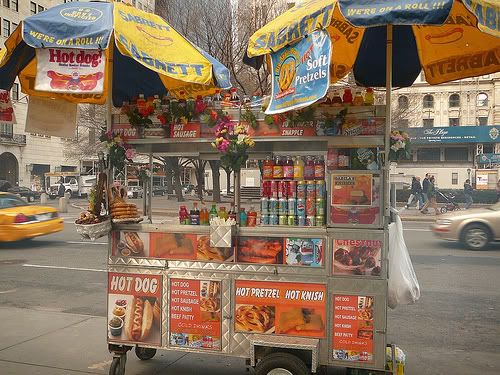 Where I didn't buy food. The area surrounding the cart smelled like old hot dog water.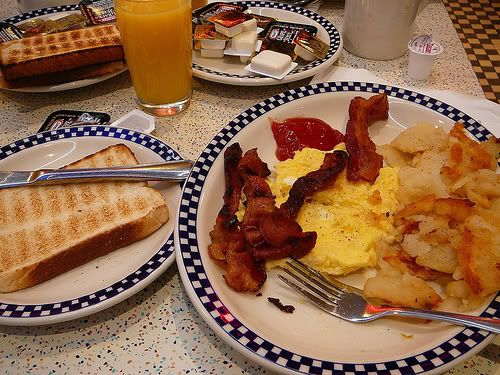 A hearty breakfast at Tick Tock Diner.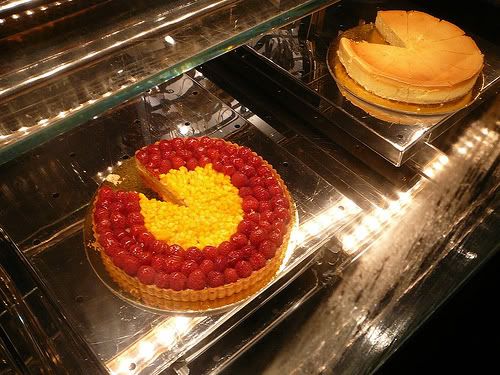 OMG. Cafe 2. THE. BEST. RASPBERRY-MANGO. TART. EVER. (You know it's good when I didn't take a "before" pic)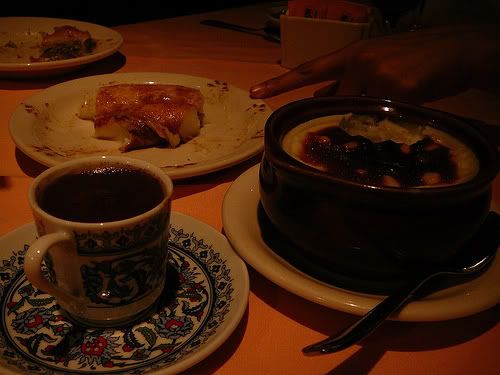 Baked milk and rice pudding at Ali Baba. Hokey name, great food.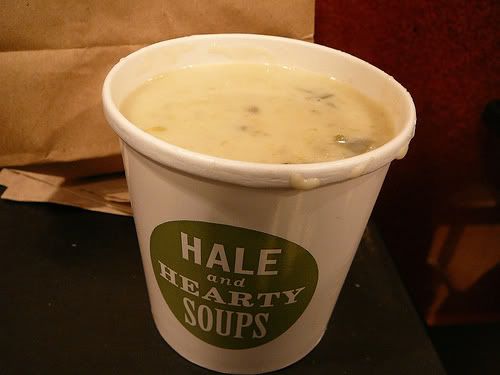 Shrimp bisque at Hale. Surprisingly filling.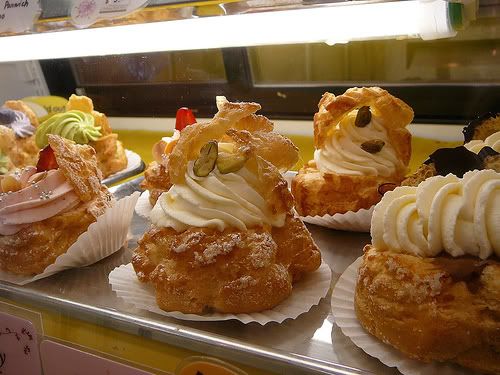 At Choux factory (not shoe). Again, I forgot to take a "before" pic. Yep, it was that good. Beard Papa better watch out.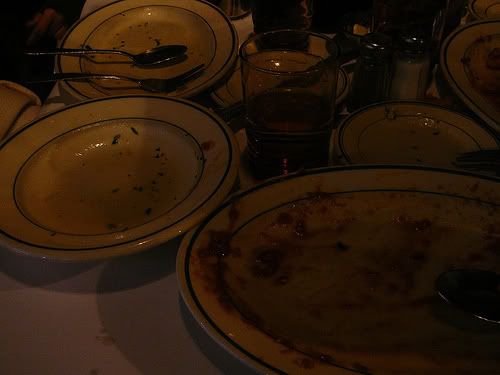 Sorry, no "before" pic! Shrimps alla Francais (shrimps fried in an egg batter, then bathe in a lemon butter and wine sauce) at Benito's II. It was almost too good...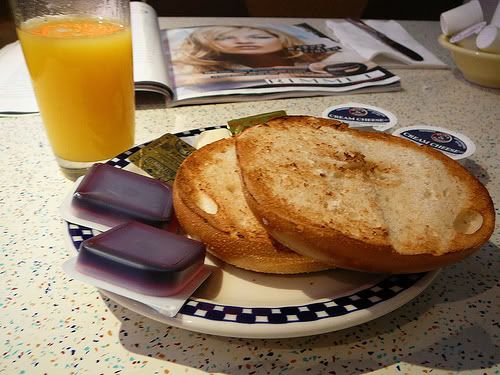 My 1st time having bagels with cream cheese. Goodtimes.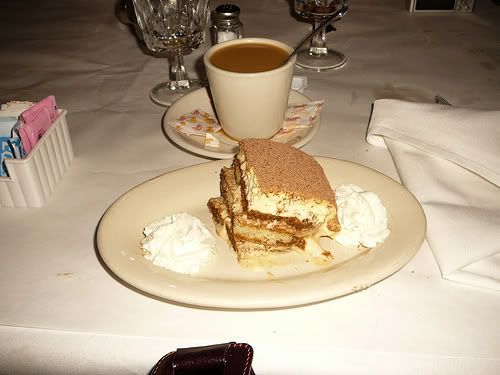 Tiramisu at Danielle's Trattoria. Candice: Is your cake wet? Me: Yep, cause it's a tiramisu... hehehe.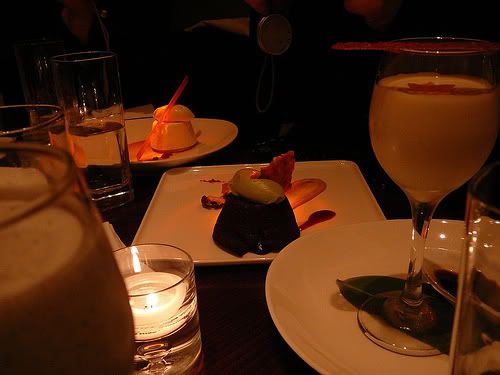 A banquet of desserts at Kyotofu. All I remembered was the long wait. Ok, the food was pretty.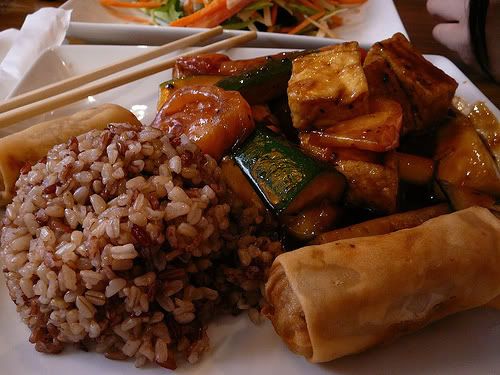 Zen Palate, my 1st healthy (and vegetarian) meal in NY. It was delicious (that's saying a lot, coming from a meat lover). Fyi: they're opening in Pasadena soon!!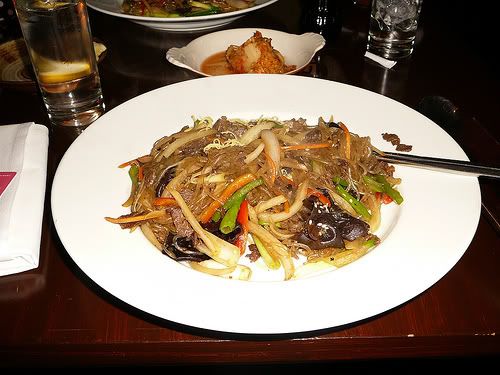 A random nouveau Korean meal experience in Tribeca.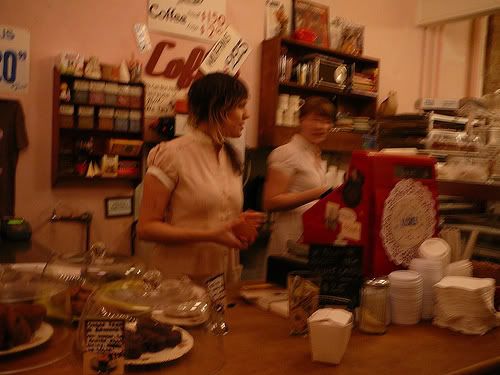 We ran across town to Babycakes and it was so worth it.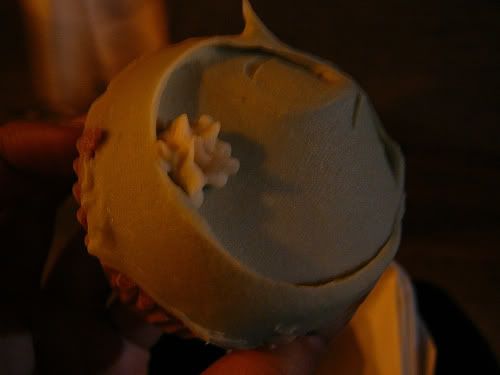 It's sugar, diary, gluten and egg free... makes me wonder what it's made out of.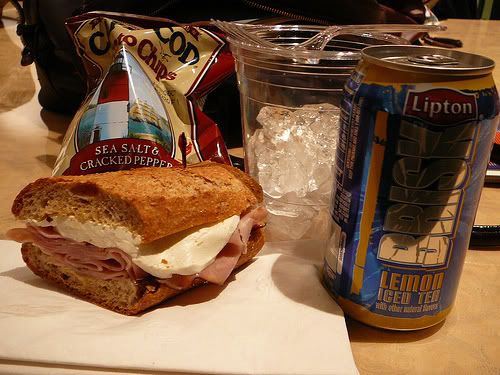 Free lunch provided by Siegal + Gale. Thanks beaucoup!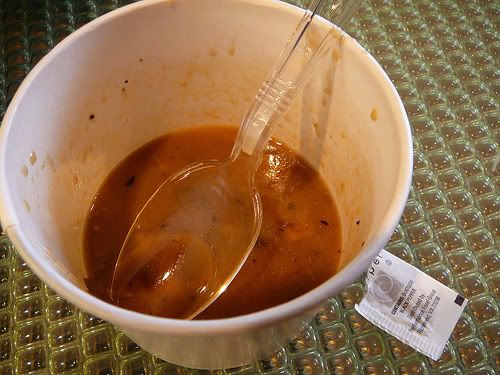 Who knew the Cooper Hewitt's cafe serve such delicious mushroom bisque?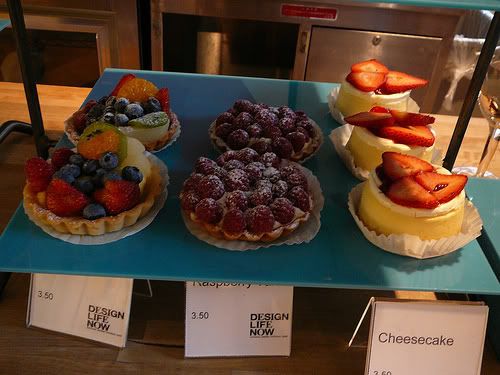 Aww, too full for dessert.
This is what $2.50 gets you at Gray's Papaya.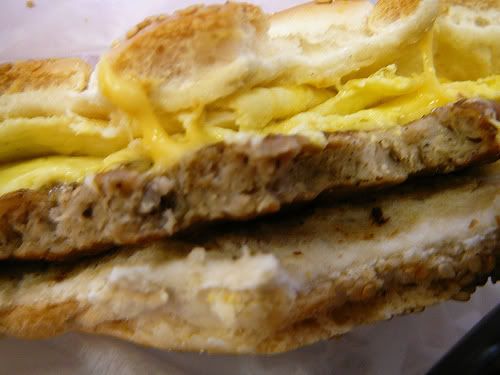 And they serve breakfast for $1.50!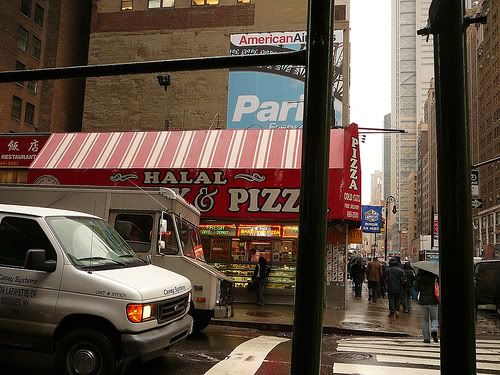 While we're on the subject of cheap eats. They serve 99 cents pizza here, and they're 100x better than CPK!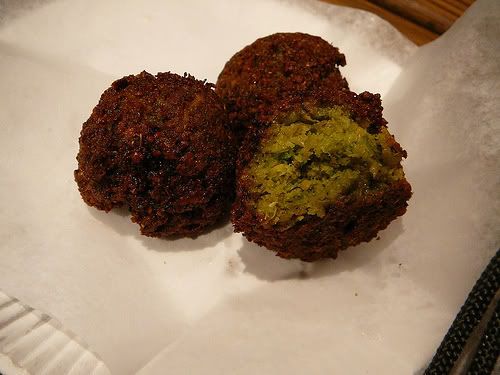 $1 falafels at Mamoun's. Fried herby goodness... mmm.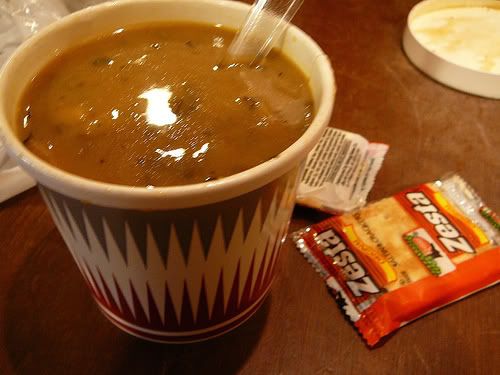 I found the CH's bisque at Macy's! I can drink this like water...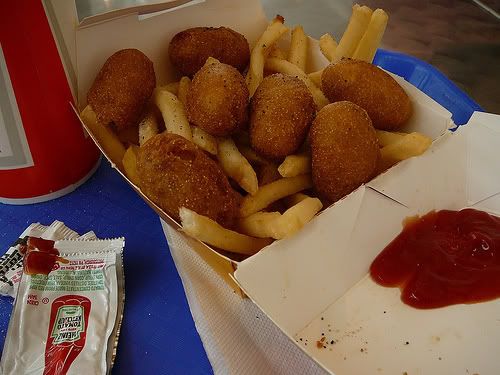 Stranded in the Newark airport. Time for some fried corn dogs at AW.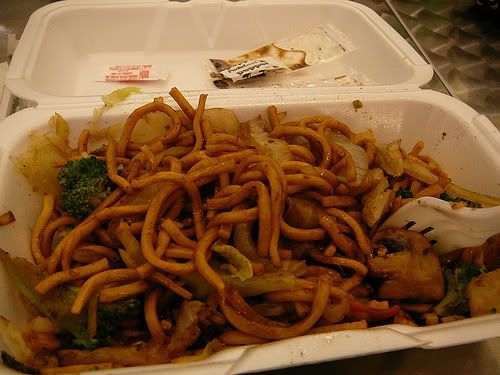 This was worst than Continental's burger-in-a-bag.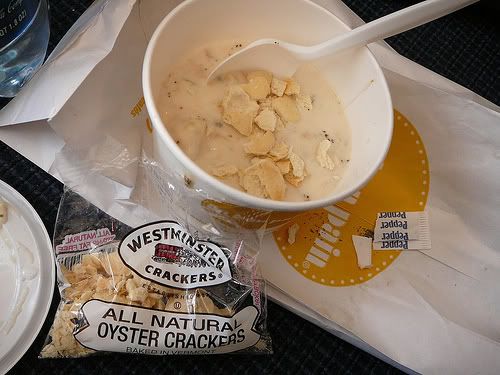 Really good clam chowder at Bon du Pain.